---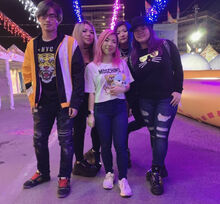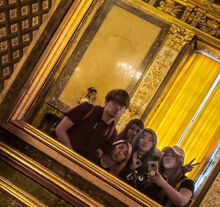 Name-The Krew
The Krew's members are ItsFunneh (Kat), LunarEclipse (Wenny) , PaintingRainbows (Betty) ,DraconiteDragon (Allen) and GOLDENGLARE (Kim). The Krew usually plays Minecraft and ROBLOX, along with a gaming video every Saturday. They tend to do roleplays such as Yandere High and Roblox Family. The whole Krew are siblings. They are all from Canada and each have their own channels.

If you want to know what they look like, here's the link: https://www.youtube.com/watch?v=6noCpwaFbVw
Community content is available under
CC-BY-SA
unless otherwise noted.