Lunar Eclipse Lives In Alberta,Canada .
She Makes Speedpaints And Art For Funneh And Is Very Good At It.
ItsFunneh, GoldenGalre And PaintingRainbows Are Her Sisters.
DraconiteDraco Is Her Brother
She Is An Amazing Youtuber.
LunarEclipse real name is Wenny.
Can be found mostly on itsfunneh YouTube But She Has Her Own Amazing Channel!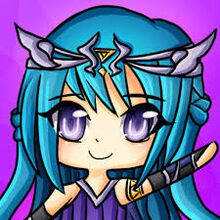 She Has Purple Eyes And Amazing Blue/Green Hair And She Is Quiet But Is In Some Of Funnehs Videos.
Community content is available under
CC-BY-SA
unless otherwise noted.